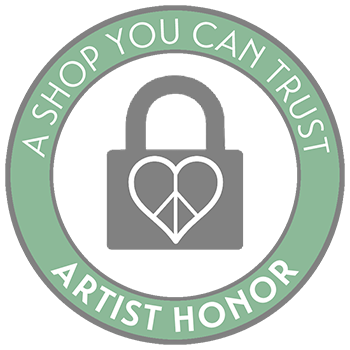 MY PROMISE
I was recently contacted by one of the largest internet store authentication providers and was offered to add a seal to my store. I thought long and hard about whether this would make my customers feel more secure when shopping with me. In the end, however, I decided against it because of the high annual costs. I prefer to invest this money in paints and canvases.
I have been selling my art all over the world for 16 years and have never had an unsatisfied customer or a missing shipment. I treat the orders on my site with the same love and dedication that I give to my art.
I hereby assure you that you have nothing to worry about when ordering from me. Everything passes through my hand and is shipped safely and with gratitude. For this I stand with my artist honor.

Konstantin Bax, Hamburg 2023