Description
Konstantin's Fine Art Reproductions
Giclée prints on canvas are stretched on wood and covered with two hand painted layers of Lasceaux UV varnish. With this process, the reproduction attains the qualities of an actual oil painting. The finished product complies with the highest quality standards for the artist as well as for the collector.
Printing Technique
Besides lithography and offset-printing, the giclée technique is an acknowledged contemporary medium for state of the art fine art reproductions. This modern print process grants first class art prints. A seamless transition between original and copy.
The reproduction process begins with scanning the original painting on a high end Cruse scanner. With this procedure even the tiniest details are captured true to the original. After that, the file is processed and under surveillance of the artist, several tryout copies are generated until the colour rendering accords to 100% to the original. The finished master file is now used to produce the limited editions. Every print is then manufactured individually.
Limited Editions
Our fine art prints are strictly limited and come with a Certificate of Authenticity signed and numbered by the artist. The price for each edition rises with the number of copies being sold.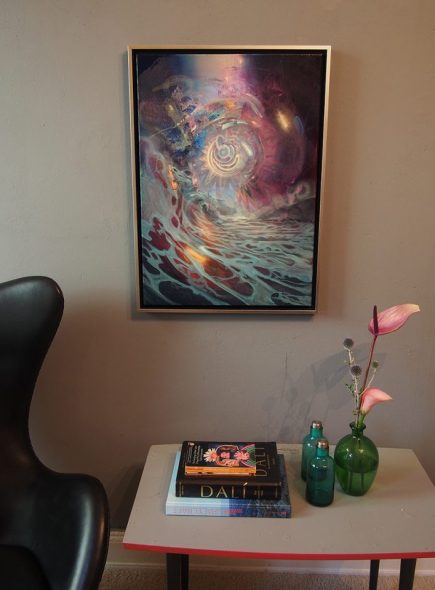 Please contact us for individual and custom prints
of Dennis Konstantin's work.
We can make everything possible!