Description
"For mercy has a human heart, pity a human face, and love, the human form divine, and peace the human dress…"
– wiliam blake –
The thought behind the painting…
ESTABLISHING EMOTIONAL BOUNDARIES
Being an empathic and caring being is not always the easiest path to find your own happiness. Caring only for yourself might save you a lot of energy, but is no real option if you feel love and compassion radiating from your heart.
For an empathic person, the greatest challenge is to deal with the problems and worries of the outside world, but simultaneously not to be carried away by them, not to be hurt. The people who are able to listen, who empathize and participate in the problems of others and our society are so important for our social cohesion. They must be protected, because unfortunately it is often them who tend to get buried under the abundance of their impressions.
If you see yourself as an empathic and loving being, I thank you from the bottom of my heart that you exist. The world needs you and would be a much sadder place without you.
But I kindly ask you to take care of yourself! Do not let all the negative aspects of the world, the problems of your friends, your family penetrate too deeply into you. Protect your inner child and let its innocent dance to the rhythm of your own life continue.
Problems, sadness and suffering are a vital part of life and it is brave that you take them in and don't let others go their way alone. But please always protect your colorful, luminous inner being and make sure that it does not slowly lose its color.
Love, tell, listen….and take care of yourself!
————————————————————————
"The Guardian of the Inner Child"
acrylic on canvas | 44cm x 66cm | 2019
————————————————————————
You can find a complete list of available originals Here!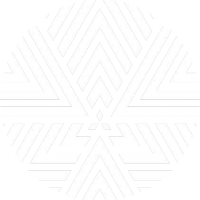 .