Description

"Nature thrives in its own special way – there is a time to begin, there is a time to wait and there is a time to let go and just watch the magical powers of nature unfolding the best it has to offer."
– sanchita pandey –
The thought behind the painting…
Some paintings are just different than others, while most have a constant flow of ease and tension, there are always a few which have a bad start and you just can't find your way through them. You decide to put them away for a while.
"Defenders of Innocence" was one of those 'tough ones'. I guess I would never have finished it, if I wouldn't be in the painting game for the challenge. There were already hours of work in it and I really wanted to see how this piece would look at the end. So the last weeks I have spend putting the puzzle pieces together.
Although it is an mostly abstract painting there is also a little story behind it. I liked the idea of nature fighting back at the human species…with interdimensional intelligence and laser technology. Sounds crazy?…well that's another thing I am in the painting game for.
————————————————————————
"Defenders of Innocence"
acrylic on canvas | 50cm x 70cm | 2019
————————————————————————
You can find a complete list of available originals Here!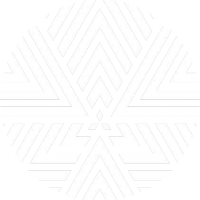 .